The arts magazine for teachers
What a fabulous summer! Perfect weather for many of the outdoor productions around the country (most of the time) and an opportunity to recharge the system before the new term started. Hopefully your last cohort did you proud in their exams, especially those tackling the new 9-1 GCSEs. I'm delighted to report a good crop of high numbers for my son on the 23rd, before he took the rite of passage to Reading for a 'celebratory' weekend!
It seems to be a recurring theme, but recent figures published by the Joint Council of Qualifications show a significant decline in uptake in all creative subjects at both A-Level and GCSE. Uptake in all creative subjects has declined by 11% compared to a decline of 2.6% in A-Level entries overall in the last five years.​ Of even more concern, uptake in all creative subjects at GCSE has declined by 10.2% in the past year in the UK. This is against a background of the government claiming that the EBacc is not detrimental to the take up of arts GCSEs, which the figures indicate is simply not true. Lend your support to the campaign to protect arts subjects on the curriculum by using #BaccfortheFuture and read our feature on why Drama matters.
Also in this issue, the Big Interview is with the inspiring Darren Raymond of Intermission Theatre, proving there are many alternative routes into the industry, and our 'Coffee Break' interview is with the irrepressible Nick Hern, celebrating 30 years of the eponymously named publishing company.
Looking at how we might encourage more young people into non-performing roles in the industry, we feature the Inspiring the Future campaign headed by UK Theatre and you should direct your students to visit the TheatreCraft careers event on November 19th.
Also in this bumper issue are features on voice training, a collab between RCSSD and Queen's Theatre Hornchurch, touring productions, regional theatre, the Into Film festival, theatre rights, reviews and more.
John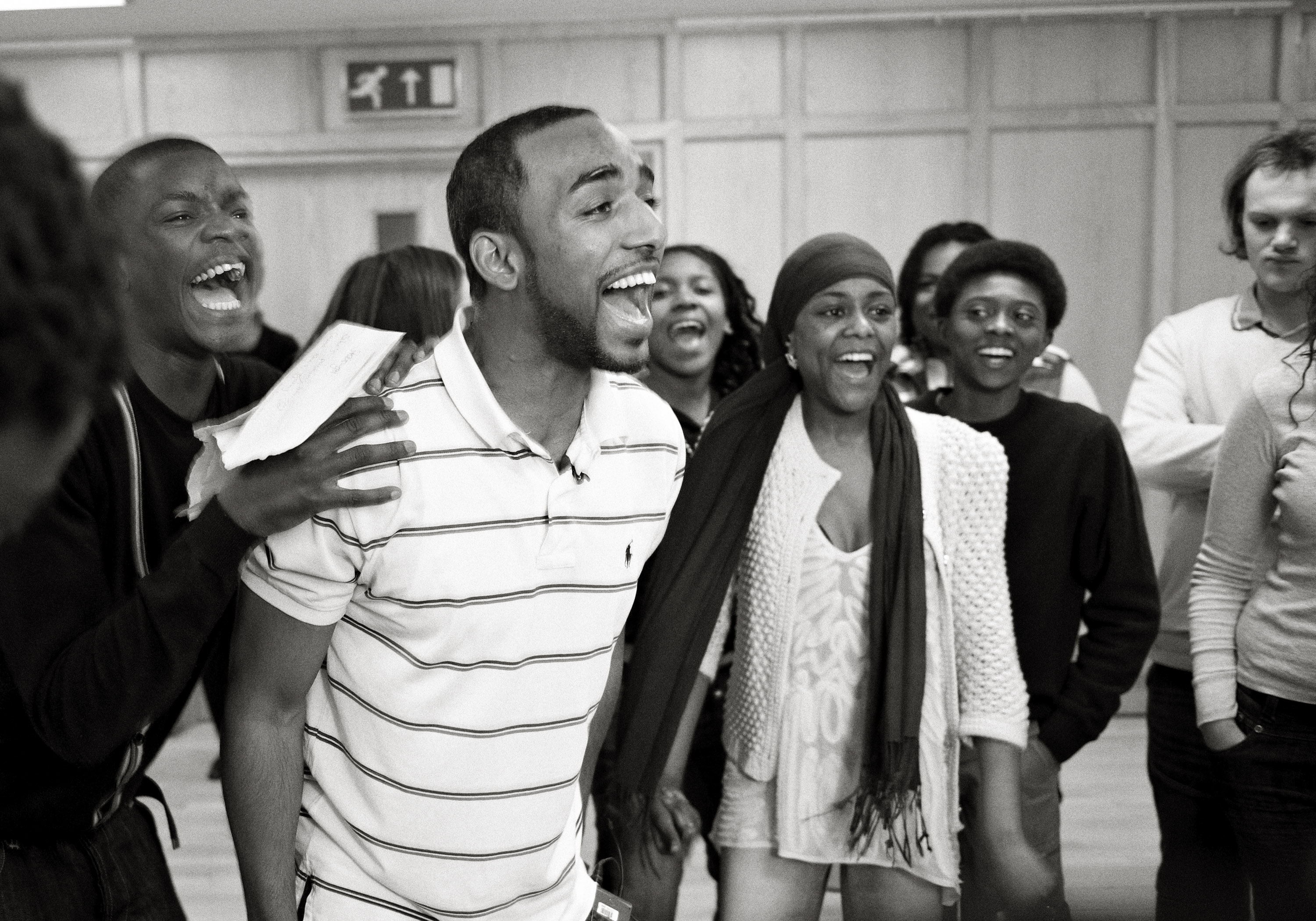 Darren Raymond, artistic director of Intermission Theatre in Knightsbridge confounds every stereotype. Any preconceived idea of what a theatre director "should" be evaporates as soon as you meet him. Susan Elkin did. For a start Darren, 37, is employed by the Church of England and Intermission Theatre is based at part-converted St Saviour's Church which […]