The arts magazine for teachers
New analysis of trends in GCSE entries over the last five years by the New Schools Network shows that, contrary to popular belief, the introduction of the EBacc has had no discernible impact on the popularity of the arts at GCSE. In fact, the number of arts GCSEs per pupil is up since introduction of the EBacc in 2011/12 and most interesting, the more arts GCSEs students do, the better their schools perform!
Most notably, schools with higher levels of per-pupil GCSE arts entries got above average results in the EBacc, Progress 8 and Attainment 8, suggesting that the best state secondary schools in England are those that combine high expectations in a core of academic subjects with a strong focus on the arts.
As you, dear readers, are naturally aware, arts subjects help create rounded pupils, better results for schools and ultimately, an increased contribution to society. Let us hope that the Government takes heed and that the teaching and studying of arts subjects is given as much emphasis as, say, that of maths and the sciences.
As author Ian McEwan said: "Science, the humanities and the arts are all forms of investigation, driven by curiosity and delight in discovery. The child who flourishes in one should flourish in the others. The best, the liveliest education would nourish all three."
In this packed issue, we have an interview with a genie, Ben Ofoedu, advice for young dancers encouraged to look after their bodies to prevent injury, suggestions on how to combine the use of digital technology with social media into your teaching practices and a peek inside the successful ArtsEd Schools. In addition, we drop in on rehearsals for Running Wild before it embarked on a UK tour, highlight the new Playing Shakespeare season for schools at the Globe and find out why the Mountview Academy is heading south. Our exhibition feature this month focusses on the various sculpture displays available around the country, plus there are theatre and book reviews and our extensive What's On listings to help you find a production near you in the coming months.
Please forward to your fellow arts colleagues and interested students.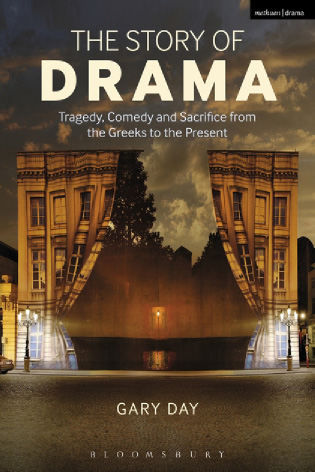 by Gary Day Bloomsbury Methuen Drama So how did it all begin? It's easy to forget, when you're sitting in the National Theatre absorbed in, say, the current Christmas show, Peter Pan with all its technical smoothness, that drama as a genre is constantly changing and involving. It has a long history and key periods [...]