The arts magazine for teachers
As we all settle into the new term, hopefully still with renewed vigour for the year ahead, we do so against a continuing background of uncertainty, division and protest. Disruptive to us all as this may be, especially if you have students joining the Friday climate strikes, there is one tangible benefit of this unrest – the inspiration it gives to writers and artists to create new work. Just take a look at some of the new plays being performed at theatres such as the Royal Court and around the country.
One such production is Youthquake (p14), touring the UK from next month and harnessing the thoughts, opinions, hopes and concerns of Generation-Z 'Teen Britain', with local performers contributing at each venue.
I am pleased to reiterate that Ink Pellet remains the only magazine for teachers covering all of the arts – performance, written and visual – and in this issue you'll find features across the arts spectrum; including interviews with the enigmatic West End Producer, with the new Children's Laureate Cressida Cowell and the National Youth Theatre's CEO Paul Roseby, along with an insight into the training offered at the Royal Central School of Speech & Drama and of the new LAMDA syllabi.
Also in this issue, we take a look at the fabulous educational benefits offered by Disney's The Lion King – celebrating its 20th anniversary in London and embarking on a UK tour – and those offered by film, through the Into Film festival this autumn. Incorporating science with visual art, our exhibition review covers two exciting shows currently at Tate Modern.
I would like to take this opportunity to publicly thank Susan Elkin for her input into IP, especially as she has continued to work throughout a personally traumatic summer.
John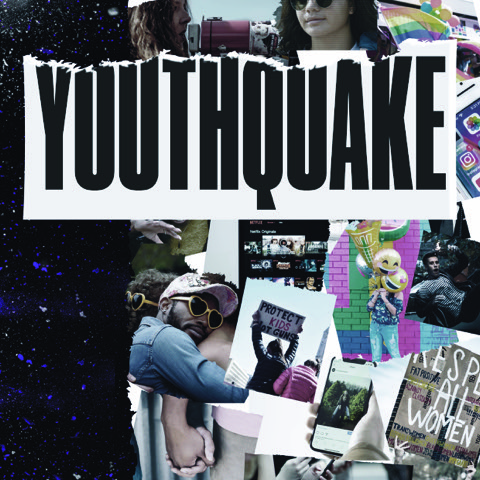 This Autumn, Zest Theatre's Youthquake, described as part show, part TED Talk and part party will be staged in 12 venues nationwide. The devised play, inspired by young people across the UK, is Artistic Director Toby Ealden's most ambitious project yet and gives a powerful insight into the hidden lives and minds of Teen Britain. Here we catch up with director Toby Ealden to find out more.