The arts magazine for teachers
The festivities are over, a new term begins and it's on with the serious business for many of your students of knuckling down to their studies in preparation for their A-levels and GCSEs – at least, I hope that is what my eldest will be doing! He's just sat mock A's and knows what grades he needs to get on the Law course of his choosing, so we'll take stock and assess how many of the 'extra-curricular' activities have to be put on hold for the next few months! Not that I'm advocating he becomes a hermit, but a little more focus on his studies wouldn't go amiss.
If any of your students are looking to further their studies in the performing arts, they will surely be impressed and inspired if they visit the Move It Show at London's ExCel in March. All the major performing arts colleges present dazzling performances and there will be many colleges and universities in attendance for them to find out more about the courses and opportunities available.
And for arts teachers, may I also suggest trying to get to the Music & Drama Expo in February, where there will be dozens of CPD seminars and workshops, extensive networking opportunities and the chance to try out hundreds of products.
In this edition of Ink Pellet, the Big Interview is with Annemarie Lewis Thomas; composer, musical director and founder principal of Musical Theatre Academy, plus we have features looking at possible careers in theatre and the new educational opportunities offered at both the Science and Design Museums. Graham Hooper was excited to take in the Rauschenberg retrospective at the Tate Modern – one show not to be missed! Lastly we drop in for a 'Day in the life of…' Michael Volpe of Opera Holland Park, who would like all school children to have greater exposure to the arts and culture.
Plus all the latest shows in theatres around the country in our extensive 'What's On' listings, theatre and book reviews…and more.
Please forward to your fellow arts colleagues and interested students.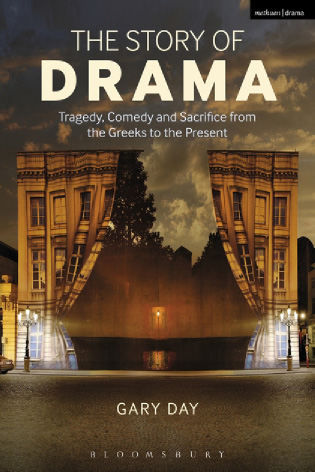 by Gary Day Bloomsbury Methuen Drama So how did it all begin? It's easy to forget, when you're sitting in the National Theatre absorbed in, say, the current Christmas show, Peter Pan with all its technical smoothness, that drama as a genre is constantly changing and involving. It has a long history and key periods [...]