The arts magazine for teachers
A new Fabian Society report, Primary Colours, reveals that two thirds (68%) of primary school teachers in England say there is less arts education now than in 2010, and half (49%) say the quality of what there is has got worse. The report presents new findings from a Fabian/YouGov survey of a representative sample of 348 primary school teachers and a Fabian survey of 53 arts providers across England. There are four key arguments for providing high quality arts education in primary schools: cognitive development, overcoming inequalities, building confidence and expanding horizons and social cohesion.
The report concludes that the government must take immediate steps to reverse this worrying decline, making eight recommendations for reform including: £150m ring-fenced funding for the arts in schools, greater emphasis on the arts in the national curriculum, free music or singing lessons for every child and a free school trip for every year to a local cultural institution. 'This narrowing of access risks widening existing inequalities in access to the arts and limits the horizons of young people'.
Indeed, ensuring arts education is maintained has been shown to have positive effects on learning across the curriculum and in this issue we look at the work of the Lyric Hammersmith (p15), providing additional arts opportunities for young people, already proving to have a positive effect on their general education and attainment, whilst Susan Elkin puts the case for Christian education to be incorporated across the curriculum to ensure context in both the arts and literature (p22).
The Big Interview in this issue is with theatre pioneers Tim & Max, founders of Oily Cart, as they move on to new ventures (p6) and we chat to Amy Leach, associate director at Leeds Playhouse about her upcoming female-led production of Hamlet.
The Birmingham Royal Ballet are taking Beauty and the Beast on tour, with a couple of special relaxed performances for younger audiences and we look at the outstanding achievements of TheMTA at finding work in the performing arts sector for its graduates.
Until next time, keep the faith!
John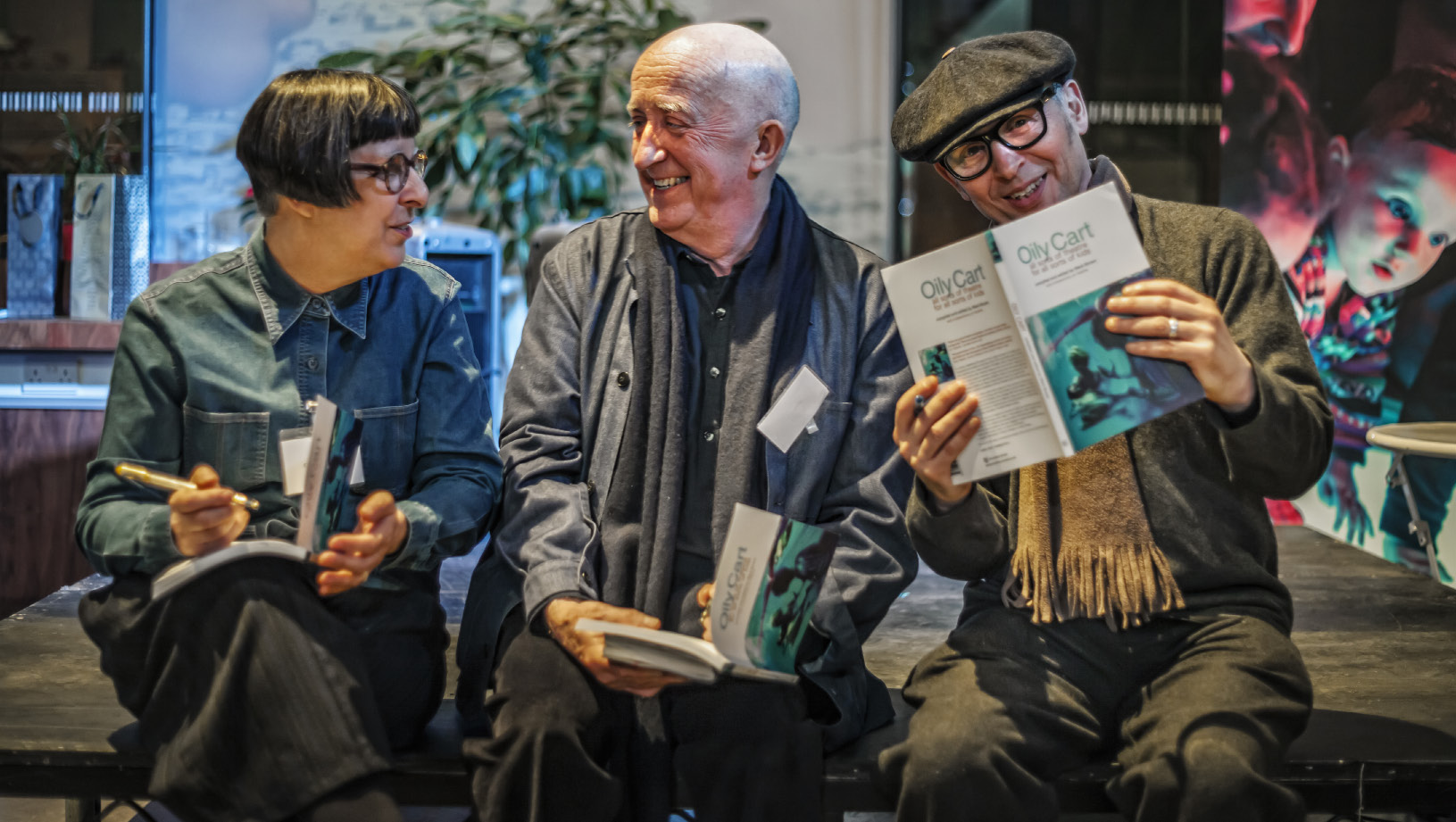 Having 'retired' from running their hugely successful company, Oily Cart, Susan Elkin caught up with Tim Webb and Dave Bennett to find out what the future now holds in store.