The arts magazine for teachers
I've lost track of how many gender classifications there are now – upwards of 21 at the last count (Facebook offered 71!) – so it is important that the performing arts industry is embracing more gender-fluid roles, which will hopefully allow for more leading roles for women. The imbalance between the number of women entering arts colleges and the profession and the number of prominent roles on stage or screen has been well documented. There are, of course, champions for more leading female roles; such as Amanda Whittington, who writes for predominantly female casts, and directors such as Moira Buffini, the subject of our Big Interview in this issue, who has cast Olivia Dowd as Macbeth in the NYT Rep production at the Garrick, or Amy Leach directing Hamlet at Leeds Playhouse with a female lead. As your students enter the audition period, perhaps suggest they think about gender-fluidity and offer something less 'conventional' (see p26 for more audition monologue ideas).
In this issue, we also take a look at a couple of the colleges offering performing arts opportunities – the established Mountview (p14), which has upped sticks and opened a fabulous new building in Peckham and the Wimbledon Arts College, offering two new BA's (p17) from next September.
We drop in on a National Theatre production of Curious, on a tour of schools (p10), with an abridged but equally superb production and find out how the Oldham Coliseum Theatre is reaching out to its diverse community through its schools' outreach programme (p 12).
If you have time, head to the Tate Modern to take in Clocks (p20), and if you've just time for a coffee break, join actress and musician Stephanie Rutherford (p30) for a quick catch up!
And a reminder, for any of your students interested in a 'behind the scenes' career in the theatre, try to get to the TheatreCraft day at the Waldorf on November 19th – a review of which will be in the January issue.
John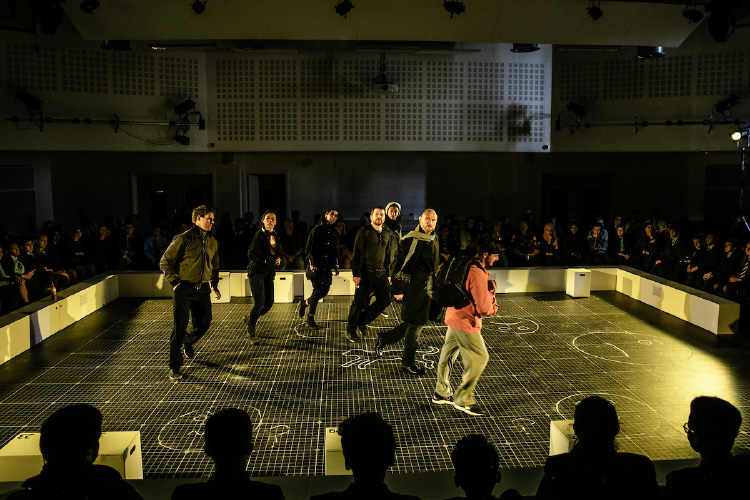 Susan Elkin visited a school in north London to see the National Theatre's abridged version of The Curious Incident, touring schools nationwide, aiming to bring high quality theatre into schools to enrich teaching and learning. The Curious Incident of the Dog in the Night-Time is one of the National Theatre's most successful shows of recent […]