The arts magazine for teachers
Inspiring the future generation is intrinsic to everyone in teaching and immersion in the arts – in whatever form – is an ideal opportunity to develop a passion for creativity. We've recently  celebrated the Oscar win of Olivia Coleman, who's career spans credits from 'Fleabag' and 'Skins' to 'Broadchurch' and, of course, 'The Favourite'. Hopefully she will inspire more young actors to follow their passion to become Oscar winners of the future.
Almost as glamorous a ceremony, the annual Into Film Awards celebrates the amazing work of young film makers across the UK – including politically minded films about foodbanks and the declining mining industry, to powerful fables about online safety and mental wellbeing; the quality and impact of the winning films cannot be overstated. The future of film making in this country is surely in good hands, but it shouldn't be forgotten that behind these young creatives are inspiring teachers able to guide and support them on their journey. Several of theses teachers were also recognised at the Awards ceremony and we'll have a feature in the next issue looking at the various winners.
The Big Interview in the March issue is with Daniel Evans, award-winning actor now artistic director at Chichester Festival Theatre, and we drop in for a coffee and chat with Dr James Lovelock, course leader at the University of Wolverhampton.
Inspiring your students to take the next step may include taking a Foundation Course and we look at some of the options available (p10), plus we feature the ground-breaking scientific study of dance at Trinity Laban (p14). Do also read about the dynamic Sarah Pavlovs of Starbuck Theatre (p12), as she juggles life as an actor and running a youth theatre, inspiring others!
Our exhibition preview this issue is a look at the 'Life in Drawing' of Leonardo ds Vinci, as his works in the Royal Collection are displayed around the country (p20) and the 'Pause for Thought' piece (p18) promotes you to practice what you teach, as further inspiration to your cohort!
As ever, we welcome your views and suggestions.
John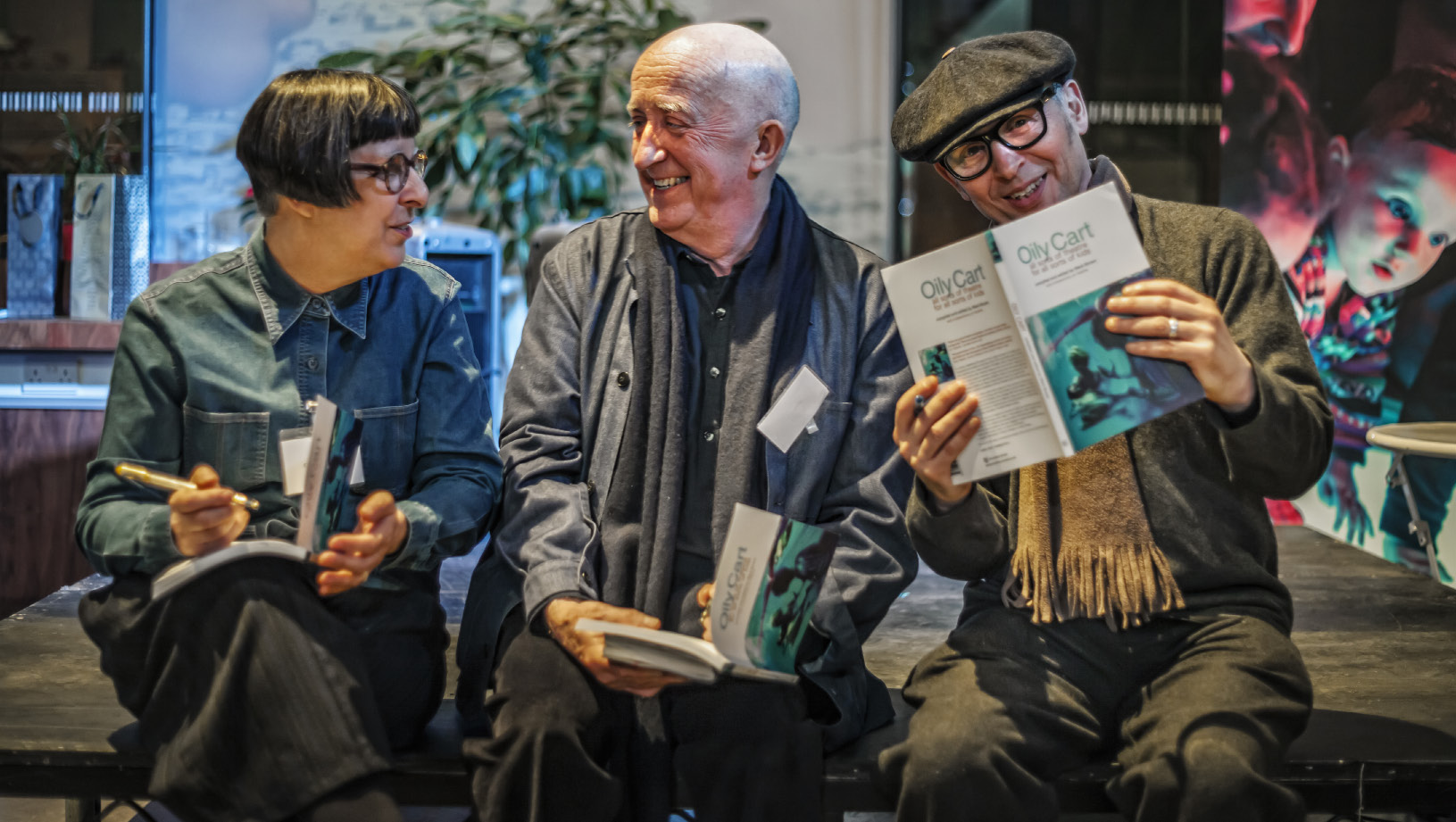 Having 'retired' from running their hugely successful company, Oily Cart, Susan Elkin caught up with Tim Webb and Dave Bennett to find out what the future now holds in store.