The arts magazine for teachers
As we head into the festive period at the end of another turbulent year, try to take time to reconnect with traditional events and activities, such as a trip – family or school – to a local pantomime. Regional theatres especially rely heavily on bumper festive audiences to help fund their programmes for the coming year, so do try to take in at least one! Our Big Interview in this issue is with panto-stalwart Peter Duncan, now writing, performing and broadcasting his own home-based family panto – born out of the necessity to improvise during last year's enforced lockdown.
Emerging from the pandemic, creatives, theatres and drama schools have all had to adapt and adopt new methods of practice. This has given many the opportunity to "reset" and re-evaluate how they operate. Drama schools have had to introduce online auditioning and many are adapting their training to cater for both industry requirements and the aspirations of their students. Although many are looking for a fast-track into television roles, the traditional transferable skills developed at drama school are invaluable and the 'traditional' methods should not be overlooked.
Alongside any evolving of the training, performing arts schools are also recognising the need to become more representative and diverse, which should open the doors to a wider cohort of aspiring performers. One such progressive school, Bird College, is the focus of our feature in this issue, celebrating its 75th anniversary this year, having come a long way from its original role as a dance school.
Also in this issue we take a look at how Little Angel Theatre is embracing new digital technology, whilst remaining focussed on its core of creating theatre for children using puppetry. And on a puppet theme, check out our interview with Blackeyed Theatre and their use of a huge puppet as the Creature in their forthcoming revival of Frankenstein!
Until we meet again in the new year, stay safe and have a wonderful Christmas!
John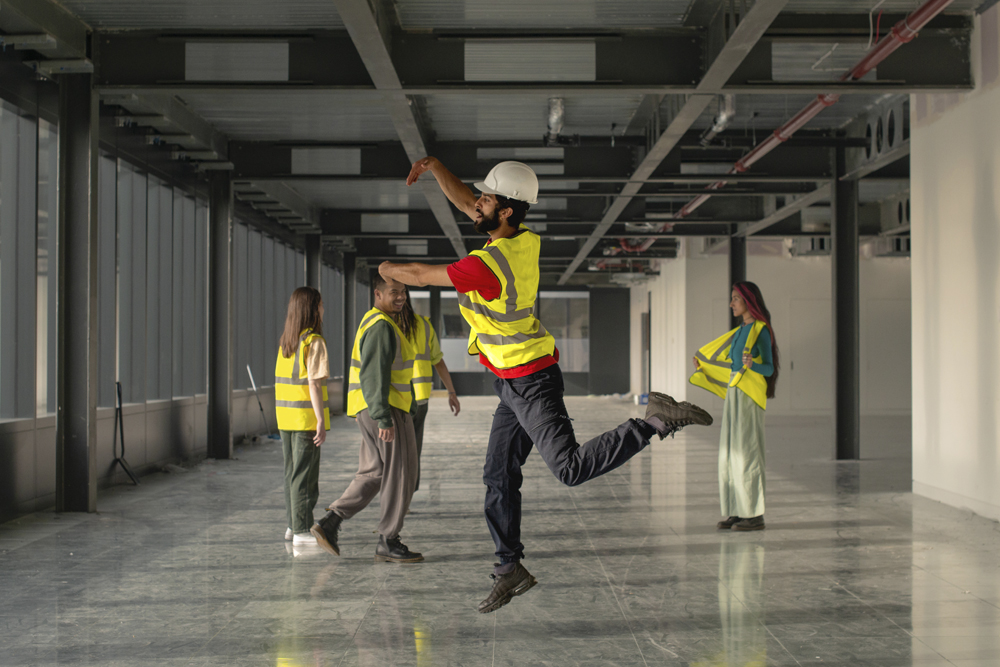 So just how do you support an industry which is on its knees – economically, theatrically and emotionally – after a pandemic which has almost felled it? Step forward New Diorama Theatre, its artistic and executive director David Byrne, and – most importantly – British Land, a real estate investment company with British holdings worth £10.3 billion. Susan Elkin investigates.