this month's
Ink Pellet contains
The Birmingham Stage Comapany, one of the world's leading producers of theatre for children, is celebrating its 25th anniversary and Susan Elkin met up with its founder Neal Foster We meet in his theatreland London office, a stone's throw from Piccadilly Circus and not much further from the Garrick Theatre where Gangsta Granny is to [...]
Susan Elkin participated in a panel discussion on the current state of education, focussing on the detriment to learning caused by the paucity of arts subjects in the curriculum. 1968 was the year I started teaching. My e-book memoir Please Miss We're Boys, details it amusingly – I hope. By some mysterious coincidental synergy, I was [...]
Sometimes great ideas spring from the unlikeliest of places. In 1974, an actual chicken shed on the very limits of North London was the venue for one of the first inclusive theatre companies in the UK. Mark Glover uncovers the routes of the Chickenshed. Susan Jamson, Chickenshed's Press and PR Manager, has been with the [...]
The NT Connections Festival celebrated its 21st Anniversary with a record number of participating groups. Susan Elkin looks at this year's final performers. Our play is preferred" shouts Bottom gleefully to Peter Quince and the other rude mechanicals in A Midsummer Night's Dream when he hears that that they've been picked to perform at the Theseus's three [...]
In the last issue of Ink Pellet, Mark Glover, reviewed Lucy Kerbel's book All Change Please, a rally cry to achieving greater equality in the theatre. The book focused, in part on the influence of young people, and the impact they can make. Here, he delves into the work of the National Youth Theatre, to [...]
GRAHAM HOOPER takes in the Cornelia Parker exhibition, combining visual and verbal allusions that trigger cultural metaphors and personal associations.
SUSAN ELKIN visited Rose Bruford College to view first-hand the excellent classes offered to young people. Rose Bruford College is an unusual drama school. Operating without a city centre presence, it is tucked away in a quietly rural and very beautiful corner of Sidcup in the grounds of the old house (complete with lake!) which [...]
Having dropped in on rehearsals prior to the tour (IP114, Feb/March), I was intrigued to see the production in full and see how the show had evolved from its Regents Park open-air run last year. Although the stage production perhaps lacked the 'jungle' feel offered by the open-air surroundings, this touring production more than made [...]
by Jules Verne Publisher CreateSpace Independent Publishing Platform Around the World in Eighty Days is an amazing novella written by Jules Verne. The story is about Phileas Fogg – a first class Victorian man, journeying around the world with his Parisian servant. I believe the storyline is well written and one of the best I [...]
With, hopefully, warmer evenings set to continue though the coming months, Susan Elkin guides us through some of the open air theatre highlights available this summer. Open air theatre is one of those gloriously British triumphs of hopes over experience. At its best a night at Regents Park or in the grounds of a stately [...]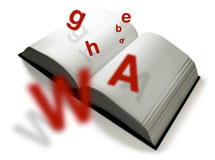 Ink Pellet's book review section covers an eclectic selection of new fiction, teachers' guides, audio books and classics.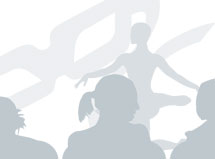 Our theatre reviews aim to bring you the latest and best performances of plays, dance and music.