this month's
Ink Pellet contains
The National Theatre's major new initiative supporting the development of drama and theatre in primary schools across the country. Developed by professional theatre artists alongside teachers and senior leaders from primary schools across the country, Let's Play is an ambitious creative learning programme designed to transform creativity and theatre-making in schools.  Using a programme of Continued Professional Development […]
Proving disability and deafness can be incorporated into mainstream theatre, Susan Elkin met up with Garry Robson during rehearsals for Our Country's Good
Kevin Wyatt-Lown, Head of Marketing at East 15, outlines their new degree course in Creative Producing, aiming to train individuals in theatre making from behind the scenes.
In 1988, the Square Chapel in Halifax was a shell of a building. Damaged and seemingly beyond repair, demolition seemed the only option. It was to be saved however by a passionate group of residents who believed strongly in the arts and its importance to the local area. Today the Square Chapel is a wonderful arts centre and as Mark Glover finds out, the spirit that brought the building back to life is evident in its staff, visitors and community
Institute of the Arts, Barcelona, (IAB), is Europe's most dynamic international performing arts higher education institution. Founded in 2013 by producer Mark Lethem and performing arts academic Giles Auckland-Lewis, the IAB is based in the cosmopolitan town of Sitges, near Barcelona.
Susan Elkin chats to Michael Oakley, director of the current Playing Shakespeare with Deutsche Bank production of Much Ado About Nothing at Shakespeare's Globe.
Part of the Royal Court's outreach programme, Susan Elkin finds out about Young Court and the recent schools' tour of challenging play Cuttin' It
There's art out there, just waiting for you, ready to inspire your pupils and instigate cross-curricular learning. Graham Hooper discoveres a treasure trove of resources – both old and new – and hopes you will take up this fabulous opportunity.
Susan Elkin visits a new performing arts school in Buckinghamshire enjoying considerable success with its first cohort of graduates.
O..M..G.. after all the television coverage of the selection process with BBC One's 'Let It Shine' to find the five members of a band to appear in a live show featuring the songs of Take That, I was not expecting to see what I saw at the Marlowe Theatre in Canterbury. What we heard was what was expected; a veritable treat of melodies, harmonies and hit singles expertly performed by the new group […]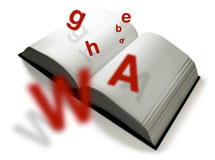 Ink Pellet's book review section covers an eclectic selection of new fiction, teachers' guides, audio books and classics.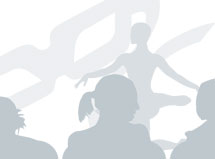 Our theatre reviews aim to bring you the latest and best performances of plays, dance and music.