this month's
Ink Pellet contains
Katy Lipson, 32, has produced over 50 shows, mostly musical theatre. Few school and college students really understand what producing is and what a crucial part of the theatre industry it is. They could learn a lot from the hardworking Katy, as Susan Elkin discovers.
By Stanley Wells Published by Oxford University Press Subtitled "from Burbage to Branagh" this book – which manages to be both scholarly and entertaining – introduces us to the finest exponents of Shakespeare across four centuries. I agree with Roy Hattersley that the ever-prolific Stanley Wells is certainly "our greatest authority on Shakespeare's life and [...]
It's a pity therefore that this production of a fine musical doesn't always feel as sparky as it should. One senses that – the dancers in the wedding scene for instance – are still mentally reading their choreography notes. And far too many performers – Tracy-Ann Oberman as Golde for instance – have been cast [...]
The Royal Exchange Theatre is an iconic landmark in the heart of Manchester with a strong pedigree of plays and a close link to its schools and communities. Mark Glover spoke to the organisation's new Director of Learning and Engagement Inga Hirst about reaching out to those beyond the bright lights of the city.
Graham Hooper looks at the work of award-winning sculptor Rachel Whiteread, whose work is on show at Tate Britain from 12 Sept – 21 Jan
This term, 99 special schools will be taking part in the annual Shakespeare Schools Festival out of a total of just over 1000 schools of all types. Susan Elkin found out more.
How important is it to teach young people that life isn't always perfect and what role can fiction play in gently conveying this message? Mark Glover spoke to author Matt Haig about how the bad times in his novels are just as important as the good ones.
Opera companies are engaging with more young people and schools, utilising the varied learning opportunities offered. Susan Elkin extolls the benefits of opera in education.
A new initiative offering on the job theatre training for aspiring young actors is starting in January. Susan Elkin found out more and advises you take a closer look.
Karen Latto spent seven years teaching before becoming a subject specialist for OCR, overseeing the new GCSE syllabus for drama which came into classrooms last year. Mark Glover spoke to her about her career, the challenges of instigating a specification and how digital theatre allows more students across the UK to take GCSE drama.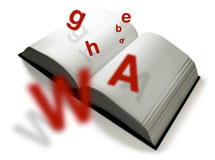 Ink Pellet's book review section covers an eclectic selection of new fiction, teachers' guides, audio books and classics.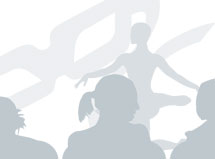 Our theatre reviews aim to bring you the latest and best performances of plays, dance and music.