By Graham Hooper
Like any other image, photographs are constructed – they are wholly fabricated depictions. That they appear to show reality is an attribute that we bring to them, and is not intrinsic. But we are inclined to believe what we see, and often without question. What gives the photographic image in particular this power is perhaps the fact that it is made in part by a machine, external to us, and so what is produced is deemed more objective, real or true.
Two exhibitions currently on show in London explore this idea, from differing angles. The cinema of Stanley Kubrick (New Perspectives, Word Gallery, until September 27, London WC1X 9NG) created its sense of realism through a careful attention to detail based on in-depth research and the construction of intricate environments that are utterly credible.
The photography of Joan Fontcuberta (Stranger Than Fiction, until 9th November, Media Space/Science Museum, London SW7 2DD) attempts to question our willingness to suspend our disbelief by presenting images of weird and wonderful creatures, plants and landscapes using the conventions of the museum display and quasi-scientific language to suggest truth. These two separate bodies of work overlap conceptually in the way they deal specifically with suggesting or creating virtual, fictional environments. That is where their work is at its most powerful and compelling.
In the series of images titled Orogenesis (2002) Fontcuberta has created large-scale computer-generated views of what appear to be isolated, mountainous regions, with valleys and fog, reminiscent of German romantic paintings. They are in fact the product of using topographic survey computer programs, ordinarily used to create 3-dimensional views from 2-dimensional maps, in ways for which they were not designed. They are the alternative views of imagined landscapes as depicted in paintings or photographs. Existing landscapes have been selected, scanned and then used to model as if they were real. The virtual 3-D model can then be viewed from other angles, and re-presented in two dimensions.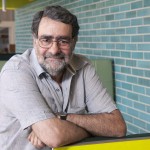 The resultant scenes are attractive certainly, and often the rendering is highly realistic. The pictures are fascinating and clever, and the questions they ask are significant and pertinent. Firstly, are these fictional places? They are re-workings of other (perhaps) fictional places, (possibly) based on real ones. They also suggest, rightly, that not only are photographs entirely constructed, but that in fact landscapes are too. The majestic and monumental American wilderness as shown by the grandfather of American landscape photography, Ansel Adams (the likes of Yosemite National Park), are as much the product of myth and the photographer's hand in the darkroom. They appear pure, native, wild and authentic. In reality they now host tourist resorts and visitor centres. Though that was certainly not the case when Adams explored the region on horseback in the 1940s, his photographs did much to promote these natural beauty spots as desired scenic destinations.
Kubrick, through his film sets, was keen to carefully create worlds that were believable and as authentic-seeming as possible, and this was achieved with no expense spared, in terms of both time and money. The exhibition presents archive material documenting the making of these environments. There are letters from Arthur C. Clark, with whom Kubrick consulted for 2001: A Space Odyssey, answering complicated questions at some length concerning the minutiae of space station interior design and functionality. These are points of detail that any film audience would be oblivious to, but the sum-total is an screen-world that we experience as complete and genuine, seamless and, for all intents and purposes, real. The drawings, notes, photographs and other ephemera on show reveal the inner-workings of a mind committed to presenting the fictional as factual. The show centres on three films – 2001, Full Metal Jacket and The Shining – and so we are privy to the creation of a bombed-out Vietnamese city, a hilltop hotel in winter, and a space station. Three very different filmic spaces, but each one is equally rich and meticulously crafted. They reflect the integrity and totality of vision of the auteur himself.
Kubrick had large-scale models built, sent out teams of photographers to record carpet pattern details on location and imported hundreds of trees from Spain. The result became cinematic worlds that combined fact and fiction in a synthesis of a variety of places, and ones that suggested a coherence and continuity beyond that seen on camera.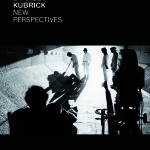 It is amusing to see Fontcuberta, in his Constellations series (1993), present what appear to be his own depictions of space (the night sky), but what are in fact the result of exposing light-sensitive photographic paper through his car windscreen. What looks like stars and asteroids are in actuality insect-splatters, dust and dirt. But would we be any the wiser were we not told in the gallery guide notes?
As with the world views seen in films or photographs, galleries and museums are constructed – and in many regards – highly artificial spaces. They exist to allow the display of items for scrutiny and entertainment; they re-contextualise and abstract material from their original and 'natural' setting for that purpose. In this way items can be brought together for convenience and thematic cohesion, and we are all the more knowledgeable because of it.
Kubrick's deep space experienced by us in a dark cinema is the closest we will probably get to experience the reality it shows, and it does so in an immersive and absorbing manner. Fontcuberta's landscapes enable us to consider real locations, whatever they might be, and ones that we might never see, or could never populate, for the purpose of addressing, amongst other things, deforestation or sea-level rise, for instance.
Might a school, or more specifically the classroom, be considered to be much like a museum or gallery? They are spaces where disparate items are assembled with the intention of creating an experience otherwise unattainable, and for the laudable excuse of informing and entertaining. Perhaps it is when these two motives are brought together and act simultaneously, that our aims are best achieved, and we are able to discuss the real through the imagined, and explore the fantastic through the factual.
Stranger Than Fiction is at the Science Museum until 9 November, before transferring to the National Media Museum, Bradford 19 November 2014 to 8 February 2015. Information and tickets available at www.sciencemuseum.org.uk/strangerthanfiction.
Stanley Kubrick: New Perspectives by Black Dog Publishing is a collection of essays by scholars working closely with the Stanley Kubrick Archive at London College of Communication, UAL to gain new insights into Kubrick's 50 years of filmmaking. The anthology is edited by Tatjana Ljujic, Peter Krämer and Richard Daniels, and will be available from September at the special launch price of £24 (RRP £29.95) from PAPERWORK Bookshop.
Graham Hooper is a teacher, writer and artist living and working in the South of England.