As we move into the summer and thoughts of those year 13s moving in to the 'real world', you might want to consider this new series of books in the 'Dummies' series (although make sure they understand not to take the title personally!). Publishers Wiley have launched a new Getting a Job book series covering a range of topics designed to help job seekers and career changers land a job in the fields of technology, from big data and web development to social media, information security, networking and IT help desk careers. In the books readers will gain an insight into the key terms, roles and tools associated with each technology field. The books have a host of other great tips including how to write a cover letter and CV that gets attention, how to prepare for an interview, as well as explaining which qualifications may be required and where to seek further education to help with career advancement. The books are available online and errr… in shops on the High Street. Visit: www.dummies.com for more information.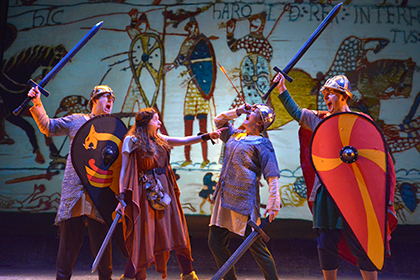 Linked with the new KS2 history curriculum are two new plays in the incredibly popular franchise, the Horrible Histories series. Since 2005 producers, BSC, have premiered 10 different Horrible Histories shows which have entertained more than 3 million people worldwide. To date, their West End version, Barmy Britain, has grossed over £2m and is the longest running show for children in West End history. To celebrate their 10th anniversary, two new shows, Groovy Greeks & Incredible Invaders will be heading to a town near you – right into 2016. Check out the What's On listings in this issue of Ink pellet as well as: www.birminghamstage.com
IMAGE: Horrible Histories: Incredible Invaders. Photo: Ian Tilton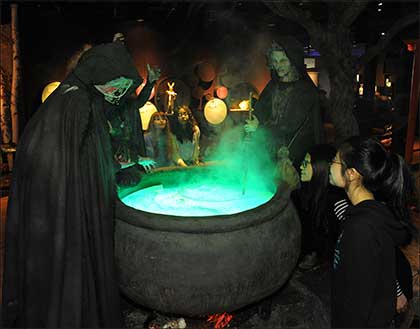 Discover the alluring, seductive and terrifying role of poison and how it affects our everyday lives through nature, myth, medicine and healing at a brand new exhibition opening at the Truman Brewery on May 16th. Based on an adaptation of the American Museum of Natural History's exciting exhibition The Power of Poison, this new, family-friendly special exhibition creates an engaging and immersive environment through the use of interactive components, models, multimedia and live animals. Whether as a defence against predators, a source of magical strength, or a lifesaving medical treatment, the story of poison is filled with mystery, intrigue, fascinating tales and surprising benefits. For more details visit: powerofpoison.co.uk/the-exhibition/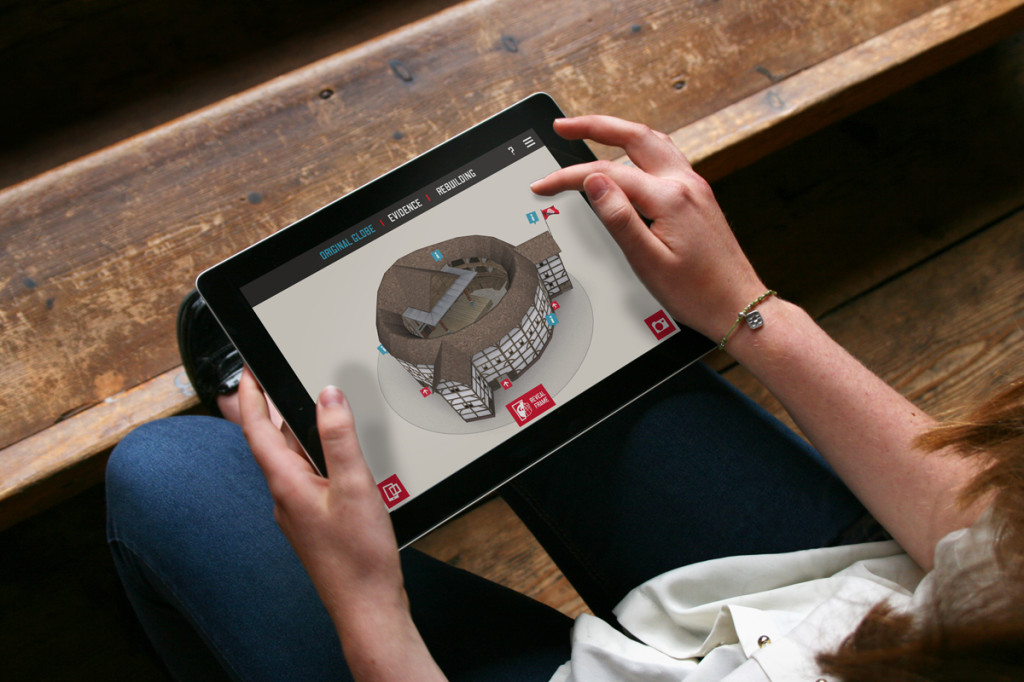 Shakespeare's Globe has released a free app that allows a 360° photo-real version of the famous 'Wooden O' theatre to be explored virtually in any classroom in the world. Shakespeare's Globe 360 digitally recreates a fully interactive 3D Globe Theatre which can appear, perfectly scaled, on the desk in front of you or held in the palm of your hand. Users can move around the virtual theatre, zoom in and out and reveal the oak frame. Venture through the oak doors and head inside, where you can explore the theatre as stunning 360° images – locations include: an actor's-eye view from the stage itself, backstage in the 'Tiring-house', the Musicians gallery or simply standing in the 'Yard'. Tilt and move your device to look around ­– the technology in the app uses the inbuilt camera in your smart device and pointing it at a marker prompts the Globe theatre to appear overlaid on the screen. It is one of the first uses of the latest augmented reality technology within education and the first app of its kind created by a theatre. Cool!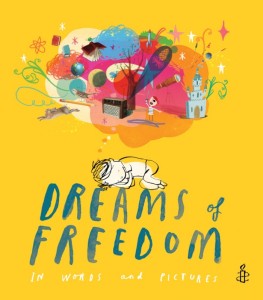 Dreams of Freedom is a stunning new children's picture book featuring human rights heroes including Nelson Mandela, Aung San Suu Kyi, the Dalai Lama, Anne Frank, Chief Standing Bear and Malala. With beautiful illustrations from international artists including Oliver Jeffers and Chris Riddell, it is published by Frances Lincoln Children's Books and aims to use the power of pictures to introduce the important words of some of the best-known worldwide human rights champions to young children. Eight hundred years after the Magna Carta, the Great Charter of Liberties, was signed into law, this book shows how rights and freedoms have to be fought for and preserved. Michael Morpurgo writes in the foreword: 'Dreams of Freedom is a feast of visual stories – brave words and beautiful pictures, woven together to inspire young readers to stand up for others and to make a difference. It gives me great hope for the freedom of future generations.' Dreams of Freedom is available from good bookshops or at: amnestyshop.org.uk