Annie Ryan's adaptation of Eimear McBride's award-winning novel, A Girl is a Half-formed Thing, will be at Traverse 1, Edinburgh Fringe Festival from Thursday 6th to Sunday 30th August, 2015. It is produced by The Corn Exchange, Dublin and supported by Culture Ireland, Dublin City and Arts Council Ireland. The world premiere was at last year's Dublin Theatre Festival prior to a sold out Irish tour earlier this year. Aoife Duffin will recreate her much acclaimed role. A Girl is a Half-formed Thing follows the inner narrative of a girl from the womb to 20 with vivid intensity. For more details visit: www.traverse.co.uk or www.cornexchange.ie/
Bristol Old Vic's Artistic Director Tom Morris, is to direct a major new revival of Arthur Miller's The Crucible, on the eve of Bristol Old Vic's 250th Anniversary in 2016. Arthur Miller's relationship with Bristol Old Vic spanned five decades as the theatre played host to the UK premieres of some of his greatest works. Tom Morris will collaborate on the show with George Mann, Bristol Old Vic's Associate Director (Theatre Ad Infinitum) and award-winning designer Robert Innes Hopkins (Neville's Island, Speed The Plow, Clybourne Park, Swallows and Amazons).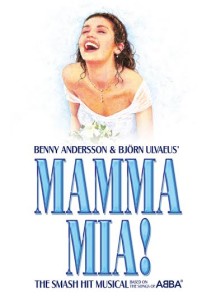 There have been major cast changes for MAMMA MIA! in London. Mazz Murray will be joining the cast as Tanya, Jo Napthine as Rosie, Gabriella Williams as Sophie Sheridan and James Darch as Sky. Also joining the cast is Louise Young as Ali, Stephanie Fearon as Lisa, Dan Partridge as Pepper and Rory Phelan as Eddie. Dianne Pilkington will continue to star as Donna Sheridan, with Richard Trinder as Sam, Alasdair Harvey as Harry and Charles Daish as Bill. At certain performances, the role of Donna Sheridan will be played by Shona White. The global smash hit musical MAMMA MIA! at London's Novello Theatre is now extending its booking period until 23 April, 2016, taking the show through to its 18th playing year in London!
Sonorama is a major new audio work by composer and artist Claudia Molitor for the otherwise silent view of the train journey between London St Pancras and Margate in Kent. Downloadable as an App, Sonorama was curated and produced by Electra in partnership with Turner Contemporary. Inspired by trains, journeying and the disconnect between looking at the passing landscape and hearing only the interior sounds of the carriage, Claudia wanted to create a piece that filled this gap between the visual and sonic realities of train travel. Imagining the journey as the 'score', Claudia's cycle of works, collected interviews, readings and British Library archive material, respond to the social history of the route. The tracks cover topics as diverse as visio-centricity, Roman history and hop-picking – all relating to a different point or area between London St Pancras and Margate. Collaborating with historian David Hendy, Claudia has created a 90 minute, 19 track App for listening with headphones. For further details visit: turnercontemporary.org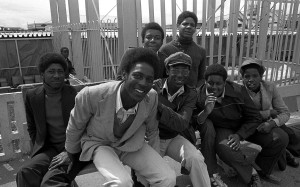 At Home with Vanley Burke, a unique exhibition from the Birmingham-based artist, will see the entire contents of Burke's flat in Nechells, north-east Birmingham, transported to the Ikon Gallery's main exhibition space. Referred to as the "Godfather of Black British photography", Burke is also a dedicated archivist and collector of objects relating to black culture in Britain. His flat's distinctive interior is an embodiment of his compulsive acquisitiveness. From 22 July to 27 September these items are on public exhibition at Ikon, revealing a shared human experience and community identity that has long been hidden from view. For more details visit: ikon-gallery.org/
IMAGE: Courtesy Vanley Burke and Ikon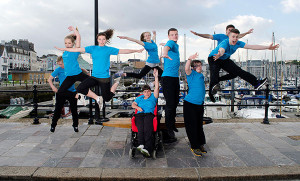 28 youth dance groups have been selected from a total of 240 to take part in this year's U.DANCE 2015 youth dance festival taking place in Plymouth from July 23rd-25th. U.DANCE 2015 is presented in partnership with Plymouth Dance and supported by Arts Council England, The City of London Corporation, D'Oyly Carte Foundation and Garfield Weston Foundation. There were 10 more applicants this year, the biggest number that U.DANCE has ever seen. This growth is seen as a reflection of the popularity of dance among younger people in England, but also as a direct result of the festival's special focus this year on supporting dancers with disability. Over the three days, U.DANCE 2015 will be presenting the work of five inclusive dance groups from across the length and breadth of England. For more details visit: www.theatreroyal.com/whats-on/2015/u.dance-2015/